The fishing industry is loaded with brands trying to prove their worth and make quality equipment for anglers worldwide. Fly fishing is no different as the market is flooded with brands, variations, and companies trying to make a buck. Orvis
is one of the top brands in the industry and caters to thousands of fly fishers worldwide. 
Is Orvis
a good fly fishing brand?
Orvis is an excellent brand for fly fishers looking to make the most of their time on the water. Orvis has built its brand on being dependable and function at a high level. Orvis' quality separates it from the pack in terms of quality, design, and usability. 
What is the history of Orvis? 
Orvis
started as a family-owned sporting goods store back in 1856. Orvis
is the oldest mail-order store in the entire country. Ever since then, the company has opened nearly 100 retail locations and has a booming online presence.
Charles F. Orvis started the business covering hunting, camping, and fly fishing. They continue to cater to several audiences but have made their name known in the fly fishing world.
Although there have been a few leadership changes throughout the years, their general mission has stayed the same: Provide consumers with excellent equipment that can lead to life-long memories made in the outdoors.
It is essential to understand this company's basic history to grasp its role in the fly fishing industry. Orvis' footprint in the outdoor and fly fishing worlds is long-lasting and highly revered amongst enthusiasts.  
Orvis Rods
A significant part of Orvis's model is that they can cater to beginners, experts, and everyone in between. There are also options for every budget. Whether you want to save some money or shell out the big bucks, those options are available.
On the cheaper end, a popular Orvis
rod is the Orvis Clearwater. Retailing on Trident Fly Fishing, the Clearwater is a mainly freshwater option that is great for rivers, streams, and creeks.
The Clearwater's design is for perfect balance and versatility when it comes to different fishing presentations and in different environments. Especially for those just starting out or on a budget, this is a great option to have in the arsenal.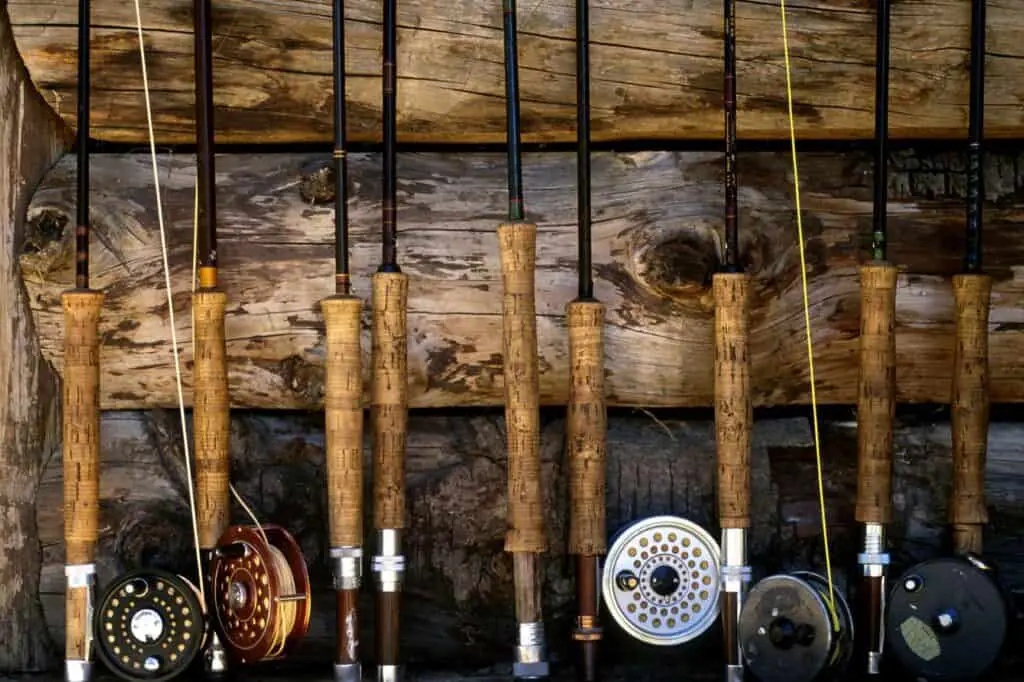 As we move up in price, Orvis
' well-known rods start to be discussed. The Helios 3 and the Recon 2 are super popular fly rods. These are definitely on the upper end of fly rods, both in price and quality.
If you want to go all-out, Orvis
has the Penns Creek Bamboo rod. It is safe to say that most anglers will never buy a rod this expensive, but it is cool that Orvis
has the entire range of options covered.
Orvis Reels
Just about every angler takes a lot of pride in their reels. Having a lineup of top-notch reels is a great way to feel confident, feel comfortable on the water, and deliver results.
Orvis
has an outstanding reputation in the fly fishing reel game. Like with the fishing rods, this company does an excellent job of catering to a vast majority of budgets.
On the cheaper end, you have the Orvis Clearwater. This pairs well with the Clearwater rod. Being able to get a full combo for a reasonable price with this kind of quality is fantastic. Just because the price is on the lower end does not mean it is only for newcomers. This is such an excellent all-around reel to have handy.
On the flip side, one of Orvis' most expensive reels is the Mirage USA. As you move through your journey as an angler, you will see how price differences affect or do not affect the way you fish.
Right in the middle of the pack are the Mirage LT and Hydros. These up the ante when it comes to durability and performance.
When it comes to reels, everything is about comfort, dependability, and performance. If you feel good about using one of the cheaper reels, great! If you can see the value in a $500 reel, great! The beautiful thing about fly fishing is you can cater everything to your wants and needs.
Orvis Accessories
Having excellent fly fishing equipment is a huge part of the Orvis
brand, but they have accessories, clothes, and so much more than fly fishing.
A big chunk of this market is waders. Just about every fly fisher invests in waders because wading through creeks and rivers is a popular way to fish. In some ways, having quality waders are just as necessary as having good rods and reels.
Prices range anywhere from $100 to $400 depending on the style and rating of the waders. If possible, this is not something to pinch the penny too much as having comfortable, durable waders. If the money allows, it is a good idea to make a quality investment in something that will last a long time.
Another great accessory by Orvis
is something to hold your equipment. This company makes several storage bags to keep your fly fishing gear safe. Whether you need something to carry your rods and reels to the next spot or across the world on a plane, Orvis
has both options.
Orvis
also has many clothing items that can be used while fly fishing, and any other time they are needed.
Overall, Orvis
does a great job of covering all the necessary bases. There aren't too many things you will need to buy that aren't Orvis branded. This is a great perk because you can cross a lot off of your list all in one stop.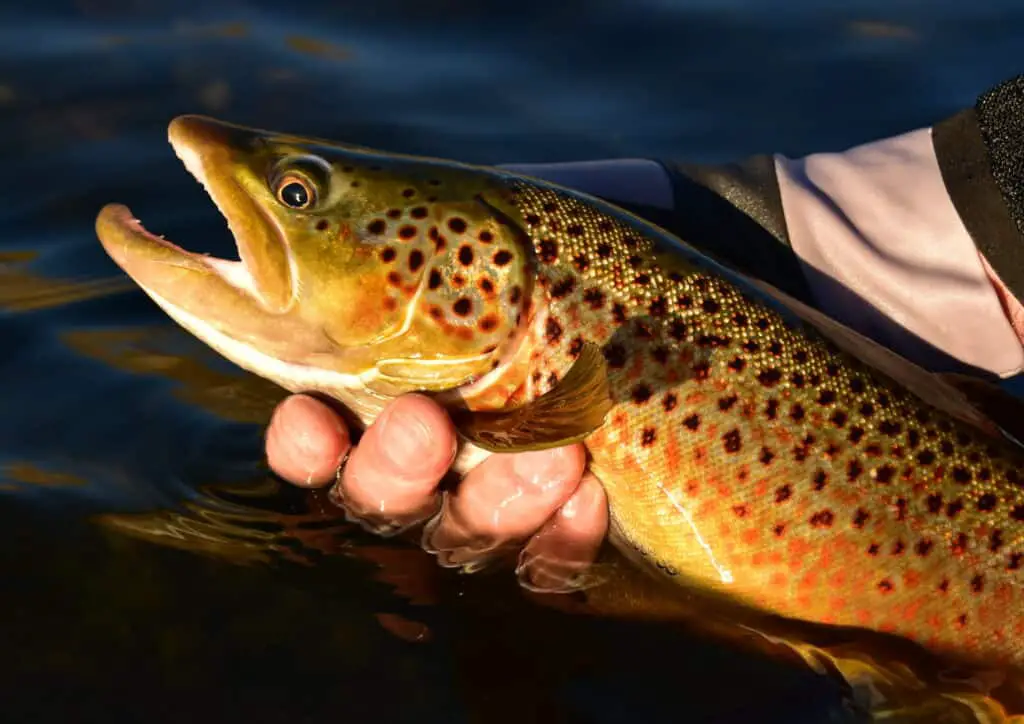 Some other Orvis
items include: 
Fly line
Wading boots
Vests 
Hiking boots
Hip bags
Gloves
Luggage
As you can see, Orvis
has a broad reach within this market and does a great job of catering each item to your needs. 
Is Orvis Gear Worth It?
When buying equipment, it is an investment. You are investing in your future success. While your equipment is not the sole contributor to success, it is a significant factor.
Yes, you need experience and knowledge in fly fishing, but having the best gear puts you in the best position possible to catch your next trophy fish.
In most cases, you get what you pay for. With Orvis
, you know you are getting quality products at a range of prices. Over 150 years have been invested in ensuring that Orvis
is delivering quality to every customer.
Therefore, Orvis
is a company worth looking into. They offer a wide range of items that can take your fly fishing abilities to the next level.
Did you know you can even get an Orvis Rewards Visa Card? Apply Today for Free Standard Shipping, Triple Points and $25 Bonus Rewards. See details.
Where To Find It 
A great way to streamline your buying experience is by using Trident Fly Fishing. This is an online marketplace that has hundreds of items from the industry's top brands.
You can order directly from Orvis
' website, but Trident allows you to see options across the board and from different companies.
Trident has offerings for rods and reels plus a lot of the top accessories. Anything from carrying cases to waders to rain jackets can be found on Trident's website.